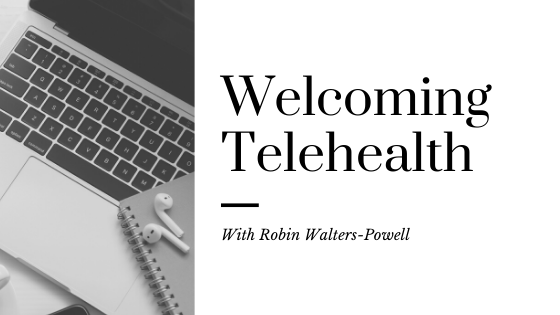 Mind Body Health Associates moved all appointments to a virtual platform a month ago. Conducting our type of deeply personal and relational work through a screen and microphone was bound to change the dynamics of the appointments and our staff greeted these potential challenges, as Rumi says, with a smile. Thankfully our efforts paid off. One client even remarked on the smooth transition to the new appointment style: "I was relieved at how easy it was to access MBHA's virtual therapy sessions.  With just a few clicks, I was able to access the same personal, quality experience that I've come to expect while I sat on my sofa with my cat. With the recent developments in the world, what I am learning about myself is that my feelings are valid.  My coping mechanisms as valid. Neither is good nor bad. Just because I am struggling, doesn't mean I'm failing."
Our staff conversation moved from removing roadblocks for effective treatment, to what we're seeing the unanticipated benefits. One of our therapists, Robin Walters-Powell – who also works as the chair of the Social Work department at the University of Findlay – shared her thoughts on utilizing our technology to connect with clients.
"As a social worker, we are taught the person-in-environment perspective," she said. "This gives us the opportunity to objectively see things that impact the client on a daily basis. By going into their home and their space, it allows us to better comprehend the whole picture. It allows us to gain a full understanding of the client and the impact that their environment has on their situation."
We are truly meeting clients where they are: we are in their homes, their cars; their most personal, private spaces. We have been invited in to see how they live. We have met family members, pets, and seen spaces that we have only heard about. Albeit unconventional, it has enhanced our understanding and allowed us to be more appreciative of the story that our clients were once sharing from the comfort of the office.
Therapist Rachel Tincher added, "I am finding so much expansion with connecting to each client on different level as well. I am experiencing an enormous amount of gratitude and moments of unique joy with each client that would not have happened in my office space."
The hallmark of social work is to put yourself in the shoes of the person you are serving, and that is what our situation has allowed us to do.
We feel honored to be invited into these spaces; we have a new appreciation for the work we're privileged to continue to do and the people we are able to serve.