by Holly Schweitzer Dunn, LISW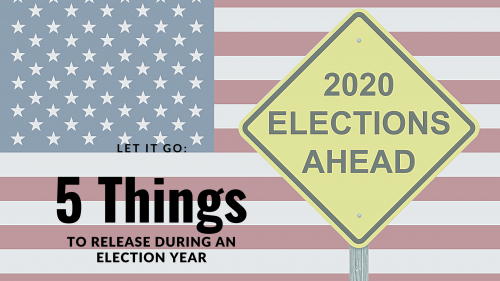 We wouldn't serve you well if we didn't address the political climate of 2020. While each of our therapists and staff hold their own unique political opinions, as an office we simply encourage you to exercise your voice in our democracy. While taking in the information you need to align your vote to your values, it's important to consider how to engage with those around you, specifically online, in these last days of the election season. 
Let go of the need to be right. New information is always available and releasing the need to be correct and choosing instead curiosity will lead to more beneficial conversations. 
Let go of rigidity. Holding to a stance because it's how you've always done it is a reason to examine and observe your motivation. 
Let go of being louder. You don't need to be mean, abrasive, or nasty in order to catch other people's attention. Thoughtfulness and authenticity is more powerful. 
Let go of power-hoarding. Remember to value people over position, be it in homes, communities or in national governance. 
Let go of dualistic thinking. We do live in a 2-party system, but not every decision or issue is this or that. From all parties, look to leaders who value nuance and utilize creativity in finding solutions to problems.