Pairing Treatment with Yoga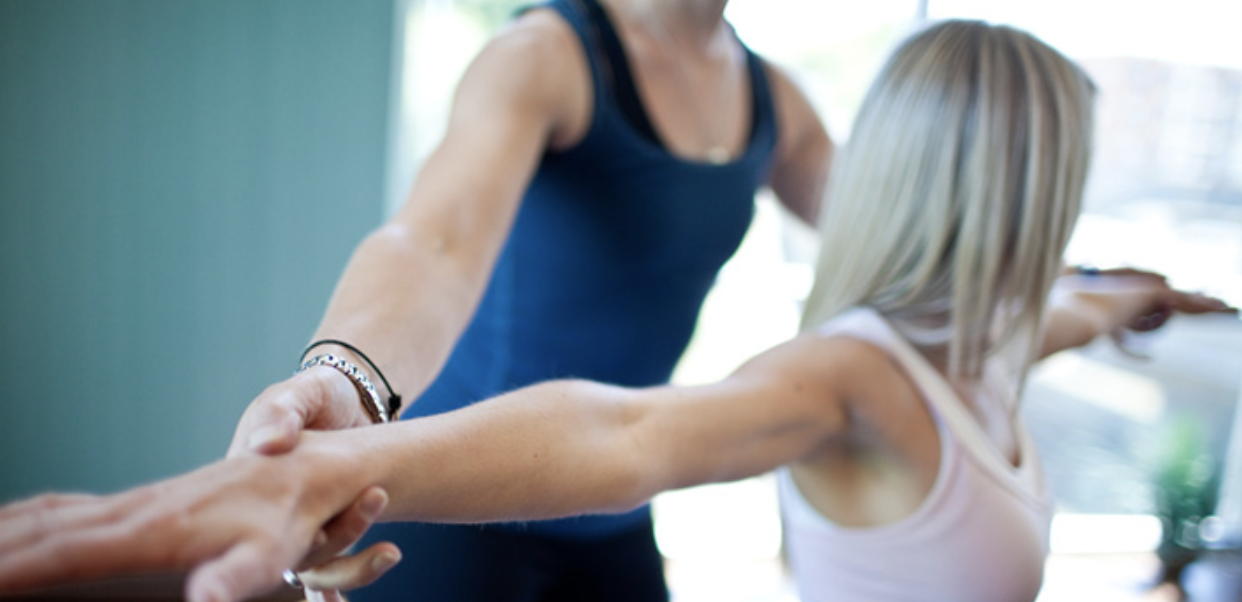 Yoga can help you manage symptoms of a taxed nervous system and give you tools for relaxation. Our EMDR-based approach leads us to recommend individuals to take up a yoga practice, either at home, in a local studio, or privately for several reasons:
It's bi-lateral movement,

which calms the nervous system and preps the body to be able to better process our experiences, past and present. Mindful movement helps us dislodge our belief patterns in a way that sit-and-talk therapy doesn't do by itself.

It teaches us to notice sensations in the body.

Thanks to a well-developed nervous system, our bodies are always able to tell us something about how we feel at the current moment. Sometimes the simplicity of a yoga practice helps us to tune into how we're feeling in a way that a more complex activity, such as playing sports, does not.

It's breath-centered.

Nothing brings you into the present moment and reaffirms your safety like a deep breath. Just 60-90 seconds of deep belly breathing can calm the hyper-arousal of the sympathetic nervous system "fight or flight" response. An hour or 30 minutes of mindful, breath-based movement brings your body and your mind into a calmed state to more easily process events.
Talk to your therapist about the benefits of pairing your treatment with yoga. Michele, our in-house yoga instructor, has worked with individuals dealing with issues of trauma, grief, addiction, and disordered eating. A season of private sessions might give you the confidence and the tools to take your practice into a studio setting, or set you up for a simple home practice. If you're already wanting a studio-based practice, Peggy at Hot Yoga Findlay uses EMBER, a trauma-sensitive approach to yoga.
---
What Now?
Perhaps this new understanding has you wondering if you could benefit from EMDR, and this might be the case. Another option is to explore ways your body can help you navigate stress.
Sleep more.

A minimum of 8 hours, and more when necessary. Sleep is when the brain flushes most effectively, so give it ample opportunity to release unhelpful memories.

Move more

. Engage your whole body through walking, running, hiking, yoga, biking, swimming, or even simply bi-lateral movements or stretches. Let your body give your brain the nudge to process the days' sensations and memories.

Sit more.

A practice of sitting comfortably and noticing your breath and the sensations of your body quiets the bodily systems. Here you can shift away from the problem-solving side of your brain. You'll decrease the amount of stress hormones washing through the body and find a sense of relaxation needed to help your overall processing of your thoughts, feelings, and experiences.