by Michele Minehart, Community Educator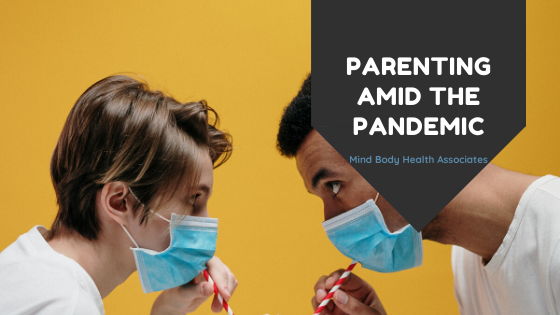 As if parenting wasn't enough of a challenge, we now get to navigate tweens, teens, toddlers and everyone in-between, all while social distancing and explaining the very real need for us to take action against a disease.
This is a good time to remember one of Holly Schweitzer Dunn's top three mantras: Parent emotion drives child emotion.
When parents are mindful of their emotional state they are more prone to recognize the impact they have on their children.  The brain hears tone before it hears anything else.  When a parent's tone is off, children become aware of this more than they are aware of the actual words being said.  How many times have you sworn to your child you are "not angry" only to hear back from him that he knows you are angry because he can "hear it in your voice?"  Our kids know so much more than we give them credit for.
What parents can do:
1.  Model self care and self awareness.
2.  Model honesty with emotions and accountability to managing those emotions in respectful, healthy ways.
3.  Create home environments where honest discussion of the pandemic (in developmentally appropriate ways) takes place.
4.  Model how to acknowledge the fear and uncertainty of the quarantine while also acknowledging awareness of good, normal, neutral.
This might look like:
 A parent becoming tearful at the dinner table while voicing both sadness and appreciation for the bad germs making people sick and the brave workers who are taking care of everyone.
A parent pausing to take a deep breath while walking outside, mentioning gratitude for healthy lungs and the smell of spring while also acknowledging how strange and eerie it feels to see empty neighborhood streets.
A parent recognizing that their frustration at not-quite-right items in their grocery delivery was driven by a need to feel in control of something- anything!- during this time when so much is unknown and uncertain.
Read more about parenting from the professional wisdom of an article by The Atlantic.